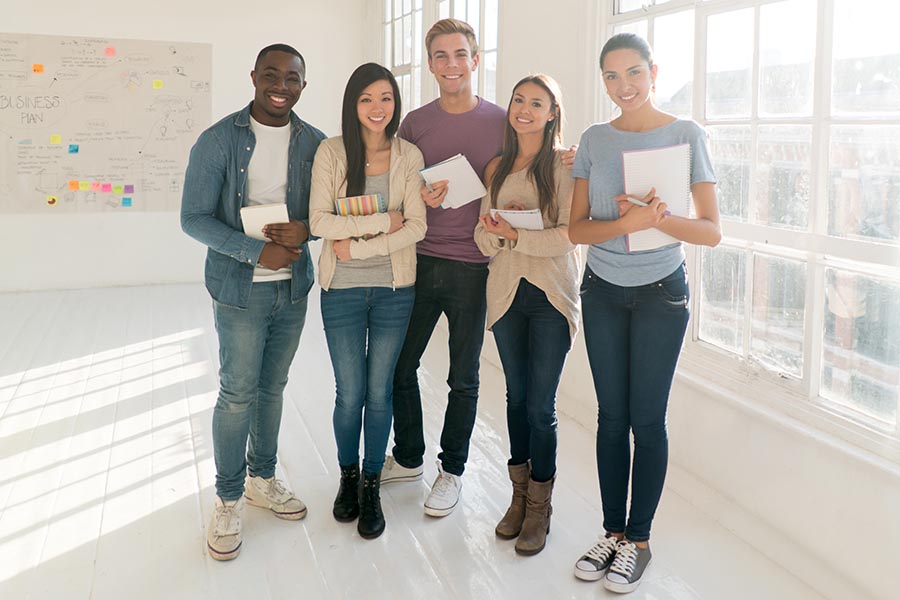 Welcome to Buckeye Village. We're so excited to have you here with us this year! The time is going to go by so fast. This is your time to work hard and learn all kinds of new things. We hope by now you are enjoying your new apartments and roommates and are all becoming friends. Thanks for allowing us to be a part of your great journey! Be sure to follow us on Facebook, Instagram, and Twitter.
Maintenance Tips
Need something fixed? We can't fix it if we don't know it is broken! You can submit a service request in one of two ways: Call the office during regular office hours, or submit online through your resident portal at buckeyevillagemansfield.com/residents. Please keep in mind that our maintenance team has limited hours on weekends, so unless it's an emergency, don't be alarmed if your request isn't handled until Monday.
Reminders & Updates
Here are some tips for a successful year at Buckeye Village:
Rent is due on the 1st of each month! Luckily, you have until the 3rd to pay your rent before late fees begin accruing on the 4th at 8 a.m. Payments can be made via your resident portal or dropped in the rent dropbox in front of the GM's office — even if it's after hours. If you have any questions regarding the payment portal or about your account, please see Meredith Boylan or Melissa Miller in the office Monday–Friday.
Locked out of your apartment or have a maintenance emergency? Remember: There is always a Community Assistant on call! Just call (419) 565-6499, and you'll be connected with the Community Assistant who'll be able to assist you.
Tips on Living with Roommates!
Perhaps one of the greatest advantages of living in a Campus Advantage community is the opportunity to live and work closely with all types of people. We know that living with roommates isn't always easy, whether you moved in with friends or were matched up with new people. Either way, it's perfectly normal to have the occasional roommate conflict, and there's actually a lot to be gained from handling a difficult situation maturely and respectfully.
We want to make sure you have the tools to handle these situations should they arise, so check out the tips below to ensure you and your roommates have the best living experience possible this year:
Schedule a roommate meeting: Set up a time for all roommates to get together and have a proactive conversation about each person's preferences and expectations when it comes to cleanliness, guests, sleeping/study times, the use of others belongings or food, etc.
Be open minded: You and your roommates may be very different, and that's OK! Stay open minded and positive about your roommates' views and experiences, and you may end up learning a lot about them and yourself in the process.
Give each other space: Even though your apartment is made for multiple people, everyone appreciates having space to themselves once in a while. Make sure you're sharing time in common areas and respecting each other's privacy.
When in doubt, talk it out: Most problems can be solved by just talking through the issue before it gets out of hand. If something is seriously bugging you about one of your roommates, bring it to them in a mature one-on-one conversation before bringing in other roommates or escalating the situation. Passive-aggressive behaviors won't help.
Divide responsibilities: While every roommate should commit to cleaning up after themselves, determine the best way to divide other responsibilities, such as taking out the trash, vacuuming, cleaning the kitchen, etc., to ensure everyone plays their part.
Use conflict resolution backup: While talking can usually fix an issue in its early stages, sometimes a more structured approach is necessary. If you've tried and feel your efforts aren't helping resolve an issue between roommates, reach out to your Community Assistant or the management team to help you brainstorm options. The management team is trained and willing to help conduct a roommate mediation process if necessary, but is also happy to provide you with tips and tools to handle it yourself.
We want you to have a successful living experience while at our community, but we know that living with roommates can mean an occasional difference of opinion. When roommates decide to communicate their expectations, listen and try to understand each other, and care about each other's well-being, the many great memories you make will outweigh any small conflict you may have. 
Community Events
Ice Cream Social — Wednesday, September 19 — Celebrate the end of summer with an ice cream social. Stop by the clubhouse to make your own sundae and hang out with your friends!