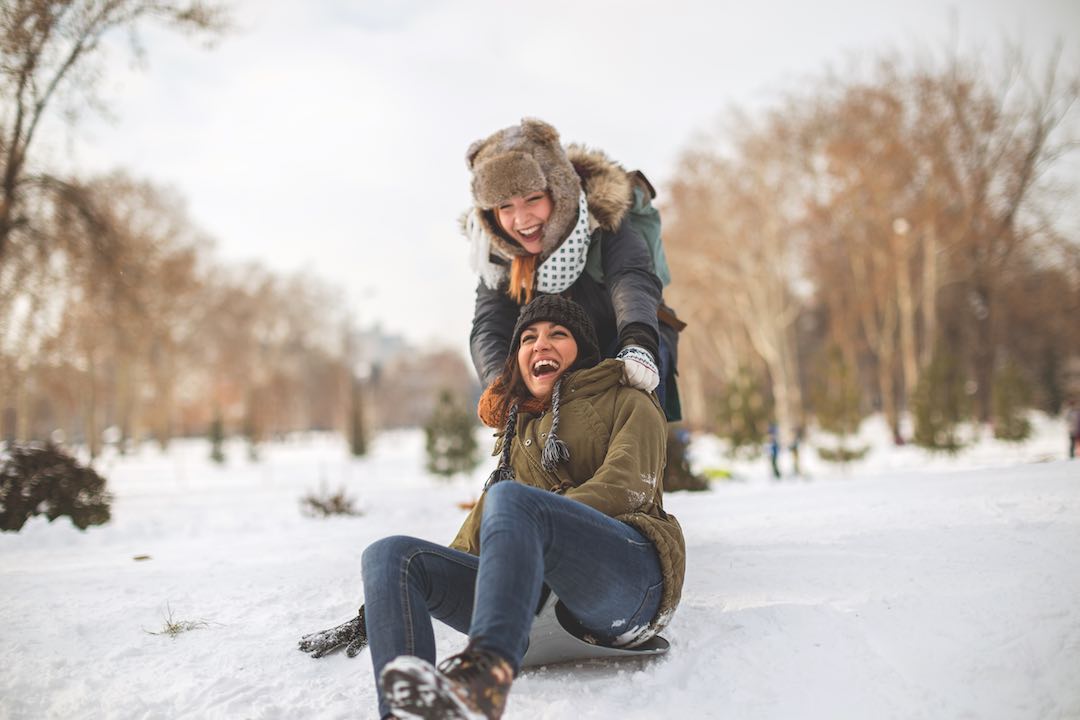 Hope everyone had a fun and safe Thanksgiving! After the nice little break, we hope you found time in your busy schedule to join us for our many community events before finals. Each month's events are outlined through our newsletters and social media. Follow us on Facebook to keep up to date on everything happening in your new home!
During this holiday season, Buckeye Village wants to know what you're thankful for and what you look forward to in 2018! Stop by our office during the events or when you're grabbing a coffee. We'd love to hear what goals you set for yourself for 2018 and what fun plans you have this holiday season!
Maintenance Tips 
Need something fixed? You can submit a service request in one of two ways: Call the office during regular office hours, or submit online through your resident portal at buckeyevillagemansfield.com/residents. Please keep in mind that our maintenance team has limited hours on weekends, so unless it's an emergency, don't be alarmed if your request isn't handled until Monday.
Reminders & Updates
Here are some tips for a successful year at Buckeye Village:
Rent is due on the 1st of each month! Luckily, you have until the 3rd to pay your rent before late fees begin accruing on the 4th at 8 a.m. Payments can be dropped in the rent dropbox in front of the GM's office after hours, as well. If you have any questions regarding the payment portal or about your account, please see Krista Cramer in the office or email her at [email protected].
Renewals: We're now signing leases for next year. We'll be calling everyone to see if you would like to stay with us for another year. Also, keep in mind that prices for next year include electricity!
Locked out of your apartment or have a maintenance emergency? Remember: There is always a Community Assistant on call! Just call (567) 560-4175, and you'll be connected with the Community Assistant who'll be able to assist you.
Tips to Help You Through Finals Week
The time that you've been dreading all semester is here: final exams. This is a very stressful time for everyone, so remember to take a minute just for you.
Studies have shown that when you take one minute just for yourself every 30 minutes, your grades will improve. Cramming has proven not to work because you're stressed, exhausted, and less likely to absorb everything that you're trying to learn. Taking a minute just for you will allow you to breathe and reset your mind as you continue to study.
After your minute, make sure to take 10 more minutes to review what you've learned, and then 20 more minutes of new information before you take another break.
Just thinking about final exams gets stressful, so make sure to breathe and prepare the right way. Whether you're writing papers, presenting, or taking an exam, preparation is the best way to get an A.
Here are some professor-approved study tips:
Drink water, not soda or energy drinks.
Eat fruits and veggies to give you natural energy.
Turn your phone off as you study to lessen distractions.
Find a study partner so you can quiz each other.
Use the on-campus tutoring centers or peer-led groups.
Talk to your professors! It shows that you care and are trying to do well.
Make sure to eat a good breakfast the day of your exam. It truly is the most important meal of the day.
As a member of the Campus Advantage team, we want to do all we can to help you succeed! Make sure to stop by your local front office to see what resources or events they have to help you during this stressful week. We know that all of you are going to do amazing on your final exams!
Community Events
Stay tuned for our January events!