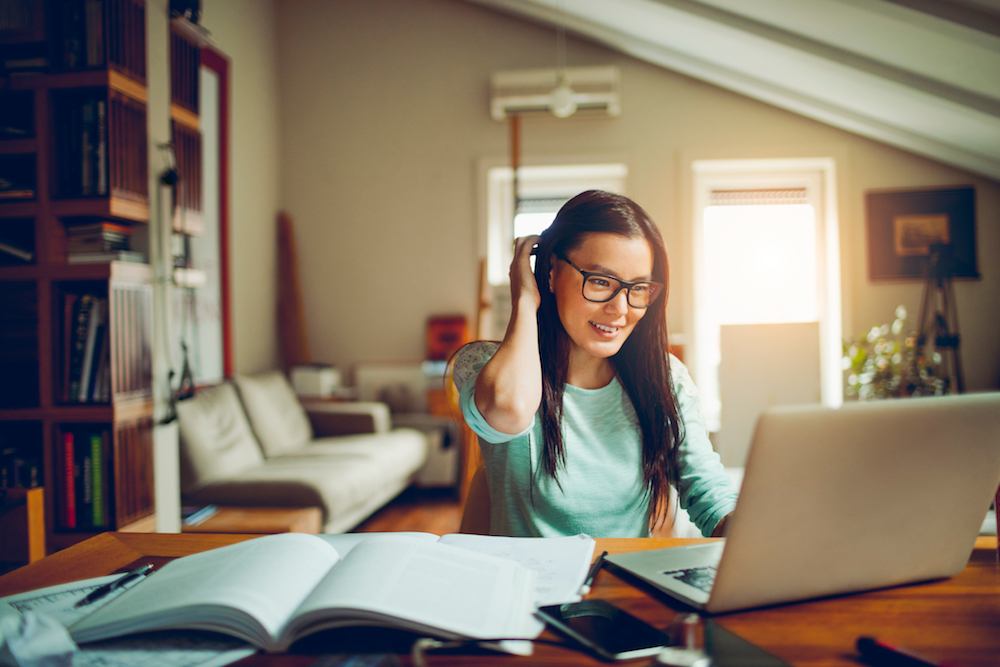 It's time to renew your lease! Stop by the office to renew and take advantage of the great offers Buckeye Village has going on. And make sure to follow us on Facebook, Instagram, and Twitter for updates on what we have going on!
Maintenance Tips
Need something fixed? You can submit a service request in one of two ways: Call the office during regular office hours, or submit online through your resident portal at buckeyevillagemansfield.com/residents. Please keep in mind that our maintenance team has limited hours on weekends, so unless it's an emergency, don't be alarmed if your request isn't handled until Monday.
Reminders & Updates 
Here are some tips for a successful year at Buckeye Village:
Rent is due on the 1st of each month! Luckily, you have until the 3rd to pay your rent before late fees begin accruing on the 4th at 8 a.m. Payments can be dropped in the rent dropbox in front of the GM's office after hours, as well. If you have any questions regarding the payment portal or about your account, please see Meredith Boylan in the office or email her at [email protected].
Renewals: We're now signing leases for next year. We'll be calling everyone to see if you would like to stay with us for another year. Also, keep in mind that prices for next year include electricity! No more electric bill to pay, and everything is included. When you renew before March 9, 2018, you'll be entered into a raffle for a YETI cooler with goodies inside for you to enjoy during the spring and summer months. Stop by the clubhouse for more details.
Locked out of your apartment or have a maintenance emergency? Remember: There is always a Community Assistant on call! Just call (419) 565-6499, you'll be connected with the Community Assistant who'll be able to assist you.
Soft Skills Make a Difference
A positive attitude and the ability to look someone in the eye while giving a firm handshake can truly set two very similar candidates apart in the job process. In this day and age of hiring and recruiting, we've been hearing a lot about soft skills, or people skills, when describing a candidate's interviewing and hiring process. These are the skills that basically allow you to get along and interact with others in a work and social environment. Your ability to evaluate and hone your people skills should be part of your job prep, just as you ensure your resume is clean and typo-free.
An employee should be able to communicate, listen, share ideas, and interact with people (sometimes difficult people) in a way that demonstrates professionalism at all times. During the interview process, while your resume is showing your credentials, you are inherently demonstrating your soft skills. It takes constructive thought to be the person you want to be in the workplace. It doesn't just happen by chance — it happens via thoughtful awareness, informed actions, and respectful engagements.
The skills of success, such as being adaptable, being positive, having a willingness to assist, and conveying a strong work ethic, are arguably more important than any degree or credential.
For more success tips and resources from Campus Advantage, visit CareerSuccessPortal.com.
Community Events
March Madness Bracket — All Month — This month, we'll have a bracket for anyone who would like to join in. Everyone who signs up will need to create a bracket, and the winner gets a gift card or some sort of prize.
St. Patrick's Day Party — March 20 from 4–7 p.m. — Join us by the clubhouse for food, snacks, and sweets to celebrate St. Patrick's Day, and watch some March Madness basketball games.
Easter Egg Hunt — March 29 @ 5 p.m. — Meet us at the clubhouse for an Easter egg hunt! We'll have first-, second-, and third-place prizes for those who collect the most eggs. There will be snacks and drinks, as well.