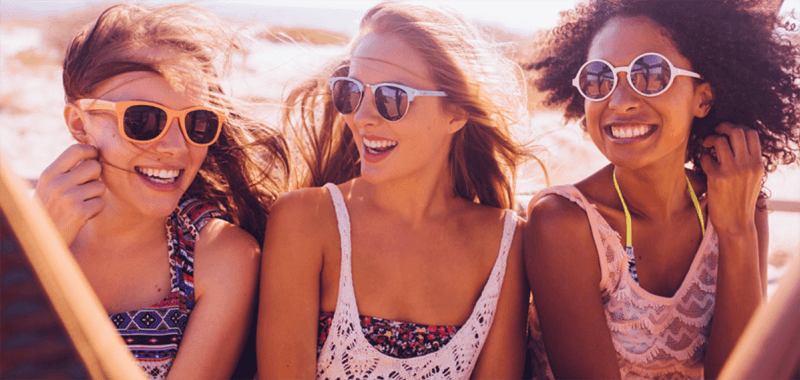 Planning on attending school at OSU Mansfield next year? Then stop in to renew your lease with us, and you'll be entered to win FREE gas for a year — plus our grand prize of FREE rent for a full semester! We'll be announcing the winner of the gas prize on the last Thursday of June, but we'll also be giving away various smaller prizes leading up to the big reveal, so don't miss your chance to score big — the earlier you sign, the more chances you have to win! Already renewed? Then you're already entered! Keep an eye out for drawings each week.
And make sure to follow us on Facebook, Instagram, and Twitter for updates on what we have going on!
Maintenance Tips
Need something fixed?  We can't fix it if we don't know it is broken! You can submit a service request in one of two ways: Call the office during regular office hours, or submit online through your resident portal at buckeyevillagemansfield.com/residents. Please keep in mind that our maintenance team has limited hours on weekends, so unless it's an emergency, don't be alarmed if your request isn't handled until Monday.
Reminders & Updates
Rent is due on the 1st of each month! Luckily you have until the 3rd to pay your rent before late fees begin accruing on the 4th at 8 a.m. Payments can be dropped in the rent dropbox in front of the GM's office after hours, as well. If you have any questions regarding the payment portal or about your account, please call or stop by the office and see Meredith or Melissa.
Have you left for the summer but are keeping your apartment? Be sure to turn your air conditioning to at least 75 degrees to keep the air moving in the apartment but not running constantly. This keeps your electric usage down. And if you are still here for the summer, be sure to run your air conditioning, as well.
Locked out of your apartment or have a maintenance emergency? Remember: There is always a Community Assistant on call! Just call (419) 565-6499, and you'll be connected with the Community Assistant who'll be able to assist you. (Reminder: Lockouts during office hours are $25, and $50 after office hours.)
Summer Like a Local
Whether you're going home or staying put for the summer, take advantage of all our community has to offer! Summers can be a great chance to enjoy the area in some new and different ways. With the hectic pace of school, many students miss out on opportunities to get involved and have fun in their local community during the academic year — it's time to change that! From festivals to parks and local attractions, below are some ways you can summer like a local. As a bonus, most of them are either free or very affordable!
Do something touristy
Visit a farmers market
Check out a local sporting event
Visit your Chamber of Commerce website to find out about local attractions
Find a calendar of nearby fairs and festivals
Enjoy Fourth of July festivities and fireworks
Hike or bike a nearby trail
Volunteer with a local organization
Have a picnic
Go to an outdoor movie or concert
Run or walk a local 5K
We'll also be planning events and activities for you throughout the summer, and if you need ideas for other fun things to do in the area, please let us know. We have information on area resources and a local calendar of events on hand to give you plenty of options. Have a memorable and fun summer!
Community Events for June
Volleyball Tournament — June 6 — Celebrate summer with a volleyball tournament out in the courtyard! We'll have snacks and water to cool you down. The winners get FREE PIZZA for dinner!
Breakfast on the Go — June 11 from 9 a.m.–noon — Stop in to the clubhouse and grad a donut and coffee for the road!
Pool Tournament — June 20, All Day — Join us for a pool tournament in the clubhouse. Come in for some snacks and fun playing pool. The winner gets a $10 Subway gift card!
Movie Night — June 29 from 7–9 p.m. — Join us for movie night in the clubhouse. We'll have a movie, popcorn, and candy for all!